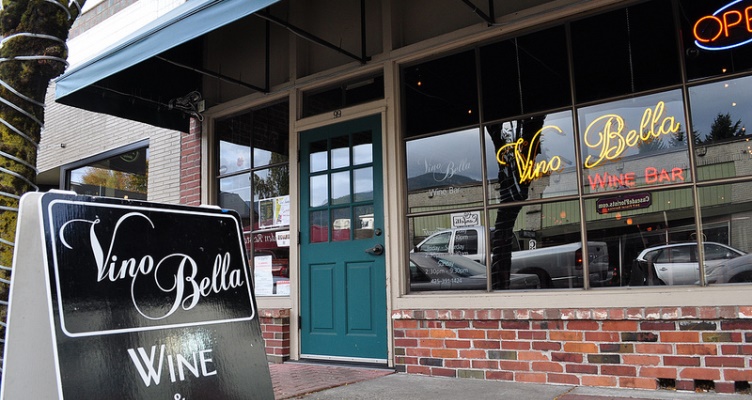 Vino Bella is a wine bar located on Front Street in Old Town, Issaquah.
If you're an uninitiated Issaquah resident (like me), you might think that Issaquah rolls up the sidewalks at 8 pm weekend nights — and even earlier on certain nights.
I've seen Vino Bella many, many times and thought, "Oh there's a nice quiet wine bar for a date." Certainly, for some days that Vino Bella is open, that is a good description.