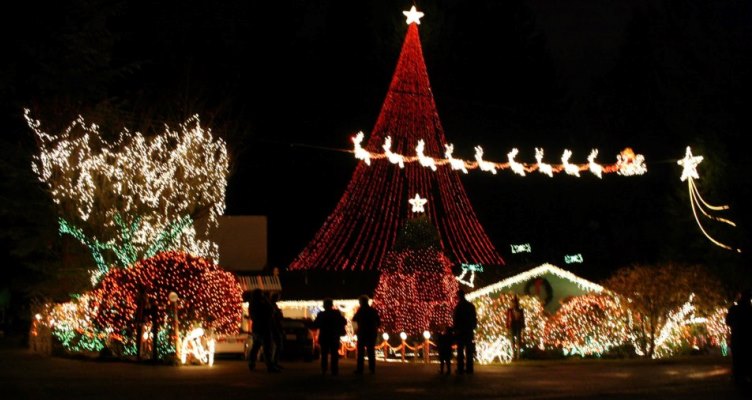 For over a decade, the Ginnaty family of Issaquah has put on a magnificent Christmas Light Show.
Located on a dark, rural street near the southern edge of town, the display rivals Las Vegas when all the lights are on.
Hundreds of thousands of lights are controlled by a computer. The lighting and music create story lines and motion in perfect timing to music played over exterior speakers and their personal AM radio station. You can tune to the AM station and hear the music in your car.