Grand Ridge Plaza is a 280,113-square-foot open air, pedestrian-friendly center shopping center on 24.58 acres, anchored by a 44,543-square-foot Safeway and a 56,820-square-foot, 12-screen Regal Cinemas.
Grand Ridge Plaza is located at NE High Street and Ninth Avenue NE in Issaquah, WA.
In the heart of Issaquah Highlands, a master planned community in the City of Issaquah, east of downtown Seattle, Grand Ridge Plaza is the only major retail center to serve the Issaquah Highlands.
The center's merchandising focuses on convenience retail, restaurants, entertainment and destination retailers in order to also create a draw from the nearby Sammamish Plateau, greater Issaquah and Interstate 90.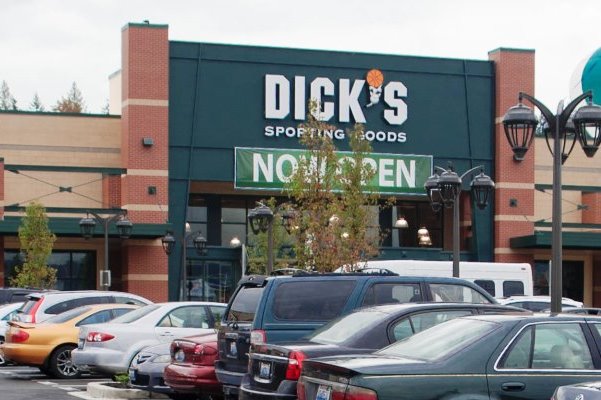 "We created a village atmosphere in a clean, contemporary architectural style that complements the surrounding neighborhood and creates an inviting pedestrian environment," said principal architect Steve Sears.
In support of the overall sustainability principles of the Issaquah Highlands community, Grand Ridge Plaza incorporated a variety of green building strategies, including energy-efficient design, sustainable building materials, water conservation and recycling, resulting in the center's LEED certification, the foremost nationally accepted benchmark for the design, construction, and operation of green buildings.
Before Regency Centers acquired the project, an initial phase of the center had already been constructed. Both phases are considered part of Grand Ridge Plaza.
Regal Cinemas
The Regal Cinemas: Issaquah Highlands Stadium 12 IMAX & RPX opened in July 2013. It was originally targeted for 14 cinemas but was reduced to 12 during the course of construction. It is the only theater in the Issaquah Highlands. It is a beautiful facility with stadium seating and the only theater in Issaquah to provide the traditional cinema experience. See our separate article for more about Regal Cinemas.
Safeway
The custom-designed Safeway store features a Starbucks kiosk, full-service deli and salad bar, pharmacy, bakery with open-flame hearth oven, sushi station, more than 3,000 organic and natural products, plus dining areas and dozens of other services. From layout to product selection and service offerings, Safeway tailored the store to meet the needs of local residents. See our separate article for more about the Safeway store.
Dick's Sporting Goods
Dick's Sporting Goods is a big box retailer of sporting goods. They have a very wide range of goods: equipment and clothing. This is only the third location in Washington. The other two are in Puyallup and Renton. See our separate article for more about Dick's Sporting Goods.
BevMo!
BevMo! is a stand-alone liquor store that sells beer, wines, spirits and soda, as well as small perishable food items such as salami, cheese, crackers, nuts and cocktail mixtures. See our separate article for more about BevMo!
Marshalls & HomeGoods
Marshalls (or Marshall's) and HomeGoods (or Home Goods) appear to be two different store fronts from the street. Inside though, they are being operated as one store with shared check out facilities.
HomeGoods says that they are "where savvy shoppers of every style discover distinctive home fashions at up to 60% off  department and specialty store prices every day."
Marshalls sells the same, first-quality, designer merchandise as department and specialty stores, at reduced prices. Over 10,000 new items are delivered each week to every Marshalls store.
Grand Ridge Retailers
Other retailers include:
Grand Ridge Restaurants & Liquor
More than a dozen different restaurants, outlets and liquor stores are located in the urban center.
The Plaza wants customers to consider their visit to Grand Ridge Plaza to be much more of a complete experience when compared to visiting a shopping center or a grocery store.
It's an experience where you can get out, walk, have something to eat, see a movie, do a little bit of shopping.  There are green spaces set up in between the stores and walkways.  There are places to sit, have a cup of coffee, have something to eat, and so it isn't just store after store.
Weather design elements are included to protect people while they are shopping and protect them from the elements.
A 10,000 square foot open air pavilion space has water features and benches. Grand Ridge Plaza is designed to be a social place.  This pavilion near the Regal Cinema is the shopping center focal point and encourages people from all over Issaquah to drive to Grand Ridge Plaza to take care of business. It draws people into the open space community center.
Regency Centers
Regency Centers (NYSE:REG) is the owner of Grand Ridge Plaza. It owns, operates and develops more than 350 grocery-anchored shopping centers across the nation. The center design was created by Fuller Sears Architects in Seattle, Wash.
Regency owns and manages eight properties in the Seattle-Tacoma-Bellevue market totaling 756,000 square feet. In Bellevue, Regency owns Eastgate Plaza. In Sammamish, Regency owns Inglewood Plaza, Pine Lake Village and Sammamish Highlands.