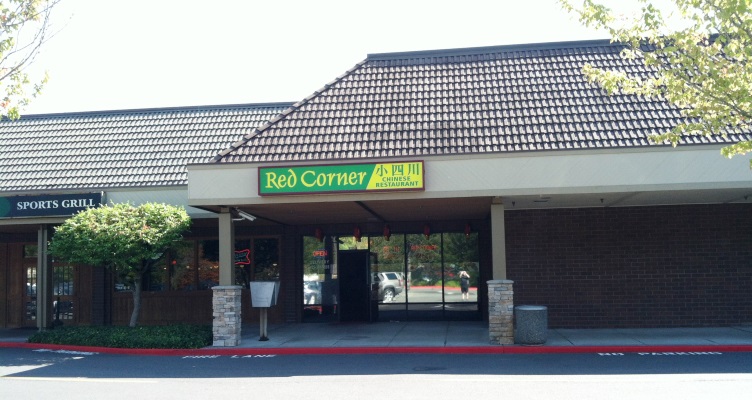 At the urging of one of Issaquah360's readers, recently we found and visited the Red Corner Chinese Restaurant.
We say "found" because we had never seen the place. We put the address into our GPS and it led us on a long circuitous route, certainly the fault of the GPS.
In any case, you won't find it unless you're looking for it. It's located in a small Gilman Boulevard shopping center between Taco Time and Gold's Gym – facing Rite Aid. There is simply no drive-by traffic there.
Oh, and don't be misled by the sign. It is green, not red.