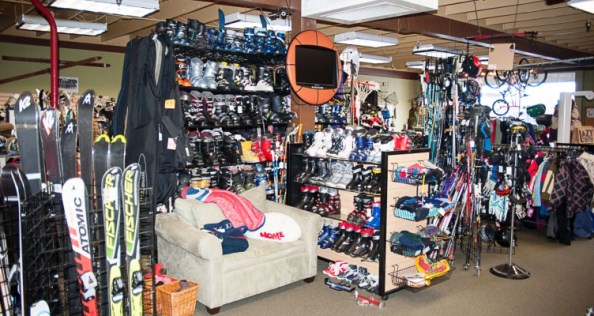 Issaquah residents frequently say that they love to support local business. Some say they prefer independent, smaller business types, as opposed to chains. They say that chains make Issaquah look just like every other town out there.
We're not going to weigh in on that point of view but we are going to highlight some local entrepreneurs who seem to be thriving in an environment dominated by chains.
These business owners sell used goods. There are four of them mentioned here, each with a different niche here in town.
Recycle & Reuse
The world has been changing for a while. Twenty plus years ago, my son was in first grade. He went to my office one day with me and out of the blue asked me if we recycled. I told him the truth: "no we don't". He responded. "Dad, don't you care about the Earth?" My office began recycling the next week.
That wasn't a value I had learned growing up. But it's a value most of us have today: reduce, reuse, recycle.
That is the theme of these stores we are highlighting here. If you shop there, not only do you show that you "care about the Earth", you can get perfectly good stuff in like new condition and save a lot of money. You can also get some value out of those items your kids no longer fit or you no longer wear.
Small Threads for Kids
Small Threads for Kids offers maternity wear, children's clothing, toys, gear and furniture.
The owner, Dixie Bair, acquires her inventory for sale by offering to accept items on consignment and outright purchase.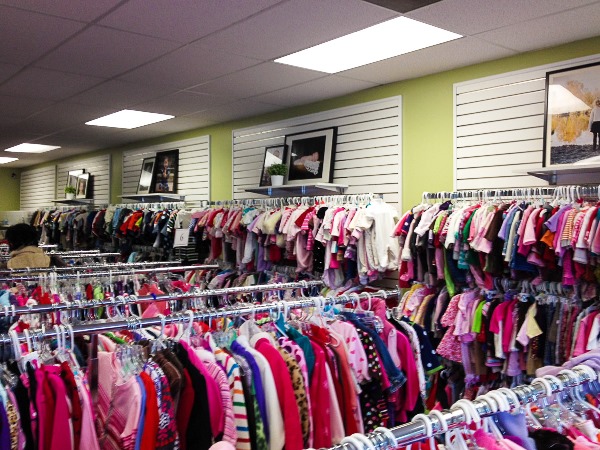 She takes only high quality items and is quite selective. She cleans and sanitizes them before offering them for sale. Proudly, she offers like new items at a great discount.
She is well organized in the items she accepts, with seasonal goods only, well-planned consignment percentages and appointments with potential consignors. Unsold inventory is donated to Eastside Baby Corner.
The store is located in the Meadows Shopping Center (QFC) at 1480 NW Gilman Boulevard, Issaquah.
Doubletake Vintage & Consignment
Doubletake Vintage & Consignment offers vintage clothing, amazing costumes, a large military section with uniforms and pens, representing different countries and all kinds of different insignias.
The shop even sells to costume departments for movie sets.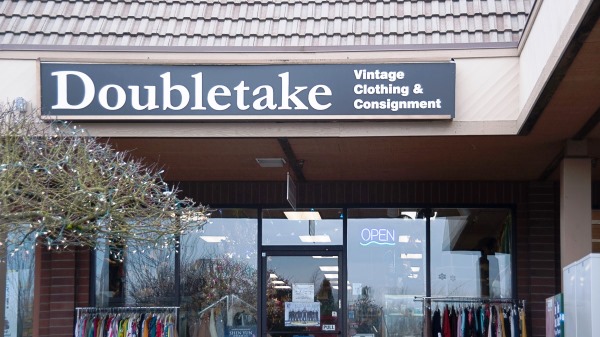 Connie Marsh is the owner. She acquires all of her inventory by consignment only.
In part because hers is the only vontage consignment store on the Eastside, partly due to her longevity in the store and partly because she is an expert in valuing vintage items, she is able to maximize the sale prices of the items brought there on consignment. This benefits her and the consignors.
Her store is located in Town & Country Square (Rite Aid and Sports Authority) 1175 NW Gilman Boulevard, Suite B11, Issaquah.
Revolve Clothing
Revolve Clothing offers clothing for women, men, teens, children and accessories. The store is well organized and easily shopped.
Under new ownership from the former Rewind Clothing shop, Terri Thorne, the owner, acquires her inventory by purchase and consignment.
She's located at 485 Front Street N, Issaquah.
Superior Seconds
Superior Seconds offers used sporting goods.
They also offer in-store services: team uniform sales, lacrosse head stringing, bicycle, ski, and snowboard tuning, and gear and uniform personalization.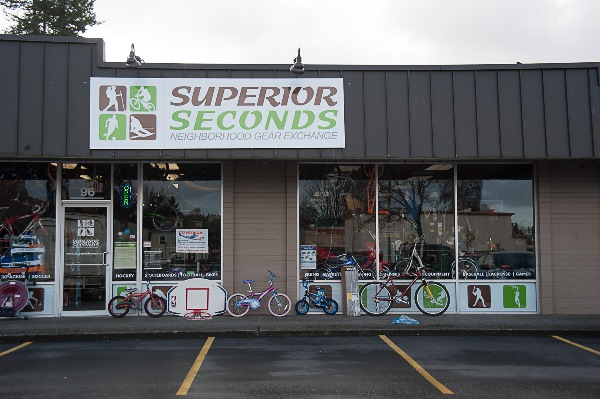 Heather Maloney, the owner, acquires her inventory by consignment only. Consignments proceeds can be paid in cash or in-store credit.
They look for high quality gear but will accept items in need of repair (and deduct the repair cost from the consignment proceeds).
This store is among the newest in Issaquah and is located at 96 Front Street South, Issaquah, near Front Street Market.
Issaquahns aren't only into bright, shiny and new. Many of us like to buy at a discount. These four entrepreneurs have each staked a niche where they don't step on one another.