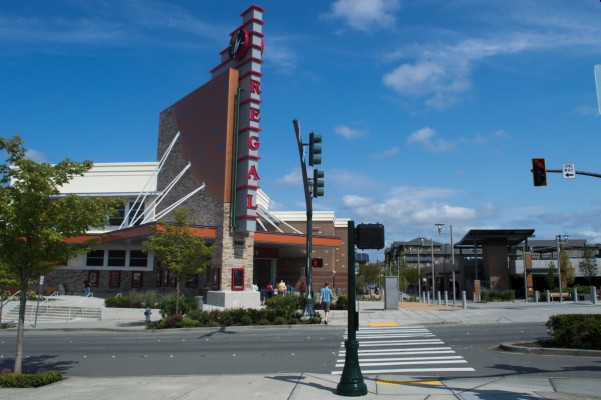 Regal Cinemas operates the Issaquah Highlands Stadium 12 IMAX & RPX. It is located at 940 NE Park Drive, Issaquah, WA – (800) 555-5555. These theaters are extremely popular for all residents of Issaquah and Sammamish.
You can see the current lineup of movies at this link.
The urban center of Issaquah Highlands, of which the cinemas are a part, is upscale and very unlike the shopping centers we have experienced for decades across the country.