If you'd like to see yourself or your business profiled in Issaquah 360, please read an article we have prepared for that purpose — by clicking here. After reading it, if you still want to contact us, please use this form.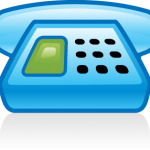 Alternatively, you may use our Issaquah 360 Hotline at (425) 274-8558 to report a story or event. Please be sure to include:
* Your name
* Your telephone number (in case we need to contact you)
* Your email address (in case we need to contact you)
* Briefly tell us the nature of the event or story
If you have a lot of detail or photos, please use the contact form above. If you want a prompt response, use the contact form.