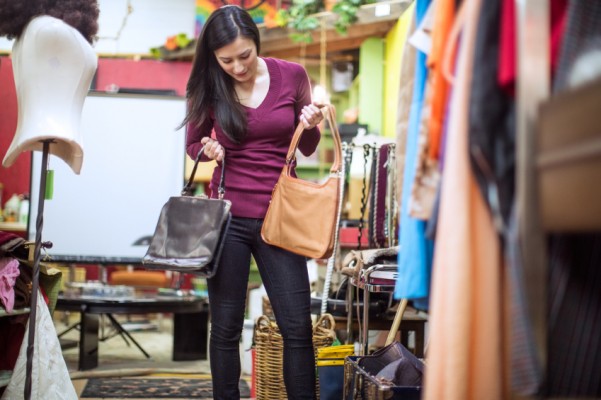 "I'm gonna pop some tags" - Macklemore
Value Village is coming to Issaquah. It is confirmed. They have signed a lease and submitted for a building permit.
The store will be located in the former Albertson's store on the northeast corner of SE 56th and East Lake Sammamish Parkway in Issaquah. A McDonald's store is located on a street-front pad of the site.
Savers – Value Village has submitted drawings for a store remodeling permit to the City of Issaquah.
The Value Village store will be 28,127 square feet on the ground floor of the building and 1,711 on a mezzanine level. Another 21,466 square feet will remain vacant and is labeled in the drawings as a second suite.
Jim Alexander, a Vice President at MGP said in an October email, "We have signed a lease for the entire building." He declined then to identify the tenant but with the plan submission, the identity is confirmed.
The drawings disclose a large retail facility with separate departments for books, housewares, bed & bath, women's, furniture, shows, men's and kids.
It isn't surprising that Value Village is coming. We got first wind that they were considering the space back in June when the landlord had a pre-application meeting at the City of Issaquah. The landlord sought information needed for a potential lease of a portion of the property to a Value Village store.
For five months after the pre-application meeting, there had been no activity to obtain permits at the City of Issaquah permit center. This left the rest of us to wonder whether there would be a lease to Value Village.
For more than five years, the former Albertson's store in Issaquah has sat vacant with exception of a couple of short term Halloween store leases.
Value Village Center
Value Village Centers are thrift stores. According to their website, they "make it easy to find bargains on every aisle" and their "stores are filled with current looks, authentic vintage finds, housewares, collectibles, furniture and unexpected treasures at every turn."
Instead of the usual thrift store formula where the store is a nonprofit enterprise, Value Village is a for-profit enterprise. They develop alliances with nonprofits that obtain goods by donation and sell the goods to Value Village for cash (usually by the pound). Value Village Center then sells the goods in their store.
Unsold inventory is recycled or sent to developing countries rather than landfills.
Former Albertson's Store
Last year, we wrote about the property's background: Vacant Issaquah Albertsons Store Building.
When MGP acquired the leased property from Albertson's, Inc., they agreed that they could not lease the building to grocery uses affiliated with Wal-Mart, Kroger and Safeway until at least January 2051. That rules out most grocery retailers.
To many of our readers, Value Village might not be the ideal tenant for the building. But after five years of vacancy, a thriving business of any kind in the building is welcomed.
On the other hand, previous responses to our articles when Value Village hadn't fully committed indicate that many Issaquah residents will find the tenant very desirable — because they want to "pop some tags" there.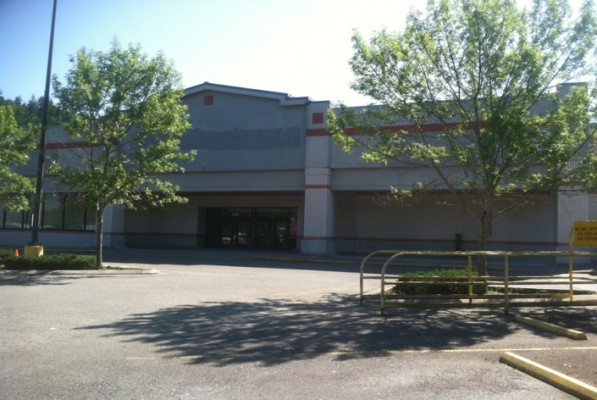 P.S.
Are you interested in answering the question, "What's it like to live in Issaquah?" Get The Guide.
The Marshall family used it to answer that question.
Don and Nikki used it to figure out their Issaquah commute because it played a key role in determining where they wanted to live.
Dylan and Fan used it to learn which Issaquah neighborhoods and school boundaries fit their budget.
Tristan and Chandra used it to identify which Issaquah home styles they preferred.
Liz and Drew applied a strategy from The Guide that allowed them to find a home that worked for them--even in a market with low inventory.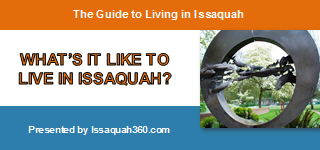 Each of them used The Guide–The FREE Guide to Living in Issaquah. You can too. See the yellow button? Click it. There, you can decide if The Guide is for you.
P.P.S.
If you like what you see on Issaquah 360, but you're not ready for The Guide, register below for Free Updates directly to your inbox so you never miss a thing in Issaquah.
We promise to never spam you or to share or rent your email address. You can unregister anytime by using a link in each message.