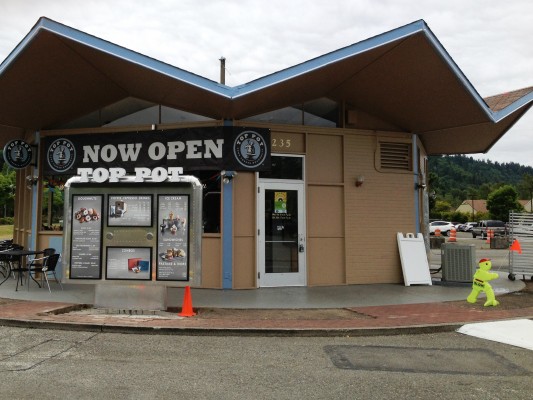 Like many of us, I was introduced to Top Pot Doughnuts by a sharing in our office. Funny, I don't know how much sharing occurred because those doughnuts quickly disappeared.
My favorite is their really dense maple bars.
The store is located at the northwest corner of 12th Avenue and Maple Street. It is a round building with a drive-up window.
Over the years, you've probably seen nearly a half-dozen different restaurants there.
Will Top Pot make it work there? They've made it longer than most of its predecessors. They may just have reversed the hex. Traffic from Squak Mountain, the Issaquah Park and Ride and areas south should be enough — and that drive-through is Top Pot's first anywhere.
All the other Top Pot stores have a very limited menu: strictly coffee, donuts and muffins.
In Issaquah, they serve all kinds of food that can challenge the waistline: doughnuts, ice creams and sandwiches—salami, turkey, veggie or roast beef. They also offer sodas.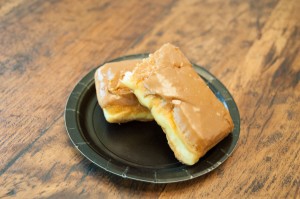 Their original glazed doughnuts are made with sour cream, making them dense and moist. Whether glazed, Maple bars or Bismarck's, they are all old fashioned and dense.
I've tried the salami, roast beef and turkey sandwiches. Each is different and not just using a different meat. They are very good. Buy yours early in the day because the supply is limited.
Top Pot Doughnuts
1235 NW Maple Street
Issaquah, WA 98027
425-270-6161
Click here for hours.