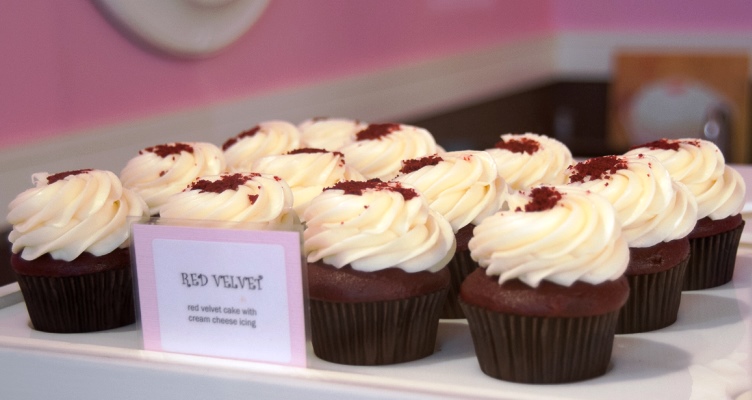 I'm sorry but I just don't get it.
Who can spend $3 for a cupcake? Why spend $3 for a cupcake?
Now, mind you, I can justify spending $2 for a Top Pot Maple Bar donut, so you might think I'm hypocritical. Maybe so.
So why am I saying all of this?
PinkaBella Cupcakes has opened at Grand Ridge Plaza at the Issaquah Highlands.
I'm told that PinkaBella is quite popular and I've read quite a few nice reviews online.
The new store is next to the Regal Cinema.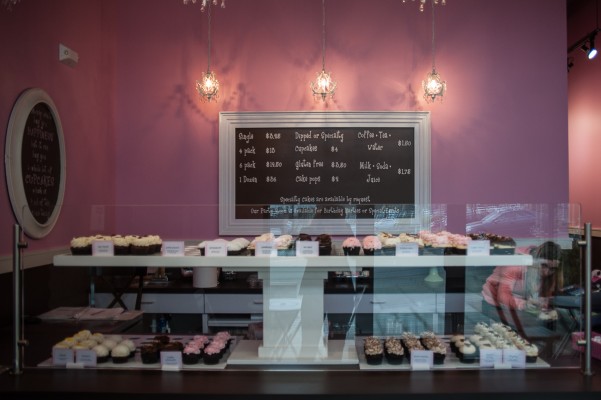 Buy cupcakes by the dozen for parties, morning office meetings or for the family. After all, they are cheaper by the dozen. You can also buy them by the one or any combination you desire.
The cupcakes are baked in Redmond and delivered to Issaquah fresh every day.
They have lots of flavors, some that sound pretty imaginative. They stock the store with a lot of choices, but they have hundreds – hundreds – of flavors that you can special order for that special event of yours.
Just the same way there are all kinds of people and all kinds of tastes, PinkaBella offers all kinds of flavors. Try these flavors on for size: Samoas (like the Girl Scout flavor), Mounds Candy Bar cupcakes, liquor flavor infused cupcakes, s'more cupcakes, Orange Creamsicle cupcakes, Root Beer Float cupcakes, Snicker Doodle cupcakes, Rocky Road cupcakes and even Chocolate Guinness cupcakes.
The counter is very attractive. And the cupcakes are oh so pretty and taste really good.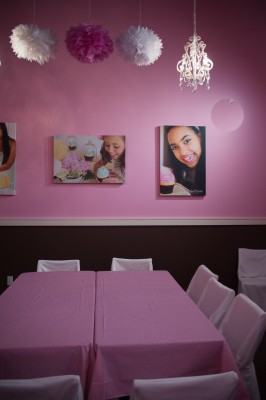 It doesn't take much store space for a cupcake counter. At the Issaquah store, behind the cupcake counter, PinkaBella has created a party room. Chandeliers and cute dangles hang from the ceilings. It's pretty and pink and – dare I say it – girlie. What a nice place for a party.
I'll agree that PinkaBella is not an expensive grocery store cupcake. They're larger than grocery store cupcakes. They're specialty cupcakes. They're unusual. They have fine packaging. The detail work is much better than something you'd find at the local grocery store.
Speaking of being hypocritical, my wife read over my shoulder and totally called me out since I frequently spend $4.33 for a Venti Iced Chai drink at Starbucks.
OK, I've convinced myself: $3 is a much better deal for my moments and tastes of pleasure. My grandkids will be here next week and they'll love them too.
PinkaBella Cupcakes
936 NE Park Drive
Issaquah, WA 98029