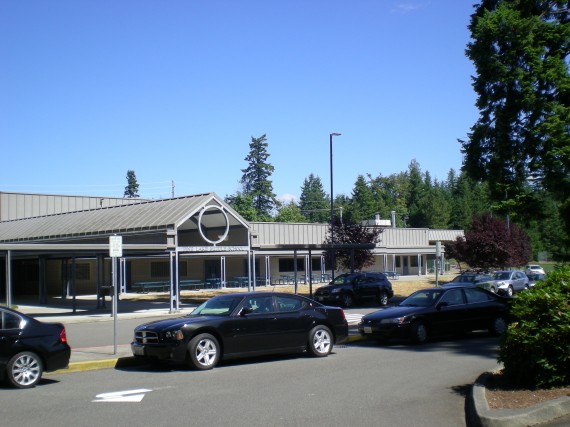 Pine Lake Middle School is a middle school serving homes in Sammamish. It is part of the Issaquah School District. The attendance map is available online. Students from Pine Lake Middle School graduate into Skyline High School.
It is located at 3200 228th Ave. SE, Sammamish, Washington 98075. The main phone number is (425) 837-5700.
All public schools and school districts operate under the direction of the Office of Superintendent of Public Instruction (OSPI). The current OSPI report card for Pine Lake Middle School can viewed online.
Sammamish's Pine Lake Middle School serves grades 6-8 in the Issaquah School District. It is among the few public middle schools in Washington to receive a distinguished GreatSchools.org Rating of 9 out of 10. This school has an average Community Rating of 4 out of 5 stars.
Pine Lake Middle School really strives to meet the needs of all students. As such they have reading classes and math labs offered for students not meeting state standards in reading and math. The PTSA at Pine Lake Middle School also sponsors an after school homework help program staffed by teachers. There is also an accelerated reader program and members of the community can mentor students through the V.O.I.C.E. program run by the school district.
All class rooms at Pine Lake Middle School are equipped with interactive whiteboards, projectors, document cameras and actiVotes to add value to the course curriculum and to teach students skills with technology such as Microsoft Office. Pine Lake Middle School also teams up with KING-5 TV weather network to provide the weather measurements for the area.
There are many clubs and athletic extracurricular activities at Pine Lake Middle School. Some of these include Yearbook, Chess Club, Cooking Club, Honor Society, Art Club, Knitting Club, Math Club, Homework Club, Geography Bee, Writing/Literary Club, Indoor Soccer, Drama, Jazz Band, Library, Earth Service Club, and Robotics.