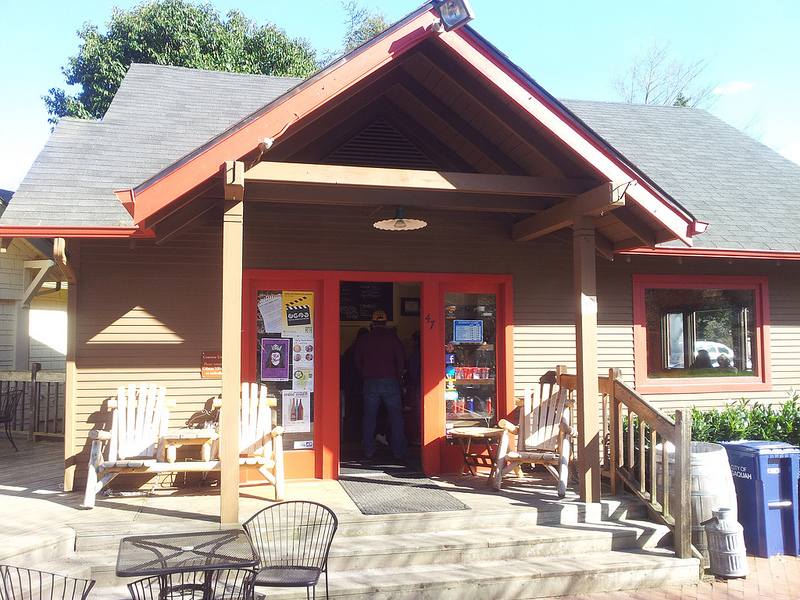 Gilman Village is a specialty shopping center that has been part of the Issaquah community since 1972, long before many current residents of the city.
Forty years ago, Gilman Village was a shopping destination for mom, dad and the kids. Women and families traveled from all over Washington — as an experience. They would drive to Issaquah which was "out in the country". There they would shop, window shop, pick up an ice cream cone, have lunch and spend the day.
Even today, many people still think of Gilman Village in that way. But as Issaquah has developed, and shopping has changed, Gilman Village is not relevant in that way any longer. As we all have to do from time to time, Gilman Village is reinventing itself.
Gilman Village currently has about 40-45 tenants, of which about 30% are restaurants and 40% are classical retail shops. Three spaces are available for lease.
Remaining are some long standing tenants. The Boarding House Restaurant has been there almost 40 years. Aubrey's Clock Gallery has been there over 30 years. Kitchen Cupboard has been there over 30 years.
To the old mix of restaurants and small shops serving the region, Gilman Village has added businesses that primarily serve people from Issaquah: Active Body Pilates, wellness center, chiropractic, Village Green Yoga, The Farmhouse School (pre-school), Issaquah Coffee Company and other local service businesses.
These are businesses that would not have fit the tenant mix decades ago but do well for themselves and the property today.
There is still turnover among the tenants because many are startup businesses when they arrive. This keeps the offerings of the Village fresh and new over time.
Gilman Village's cute identity serving customers from all over the region is giving way to better integration within the Issaquah community.
So, if you are an Issaquah resident, it is time to give Gilman Village another look. This isn't the Gilman Village your grandma visited.
Gilman Village is located at 317 N.W. Gilman Blvd, Issaquah, WA 98027 and can be reached by telephone at 425-392-6802.
Photo Credit: Kire